Harbour Dental Care
-
St. Johns, FL
$49 Emergency Exam
& Single X-Ray*
Do you have a dental concern, such as a toothache or damaged tooth? For just $49, we invite you to schedule an exam and x-ray with our team! We'll examine your smile, take an x-ray, discuss your concerns and give you the best possible solutions. We'll also answer any questions you may have. Take care of your smile at a price you can afford with a team who truly cares about your health and results. If you have a dental concern in St. Johns, FL, call our office today!
*D0140 - Emergency Exam
$123 value
Prioritize your oral health as your mouth is the gateway to the body! Schedule your appointment and we will see you soon!
I love Harbour Dental Care!!! Everyone is amazing! Knowledgeable, nice, super accommodating, and efficient! Love recommending their practice to my friends, family, and customers because I know they will be in great care!!


Always a great experience and such a friendly team! I had a crown that broke and I was seen right away and the result was great. I have never had a crown that was made so well. It fit right in perfectly!

The BEST Dentist, BEST Dental Hygienist, BEST dental office staff in the State of Florida!!! They are ALL AWESOME!! Sweet, kind, personable, caring, helpful, generous people you will ever meet!!!!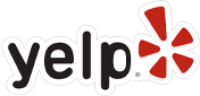 *THE PATIENT AND ANY OTHER PERSON RESPONSIBLE FOR PAYMENT HAS A RIGHT TO REFUSE TO PAY, CANCEL PAYMENT, OR BE REIMBURSED FOR PAYMENT FOR ANY OTHER SERVICE, EXAMINATION, OR TREATMENT THAT IS PERFORMED AS A RESULT OF AND WITHIN 72 HOURS OF RESPONDING TO THE ADVERTISEMENT FOR THE FREE, DISCOUNTED FEE, OR REDUCED FEE SERVICE, EXAMINATION, OR TREATMENT.