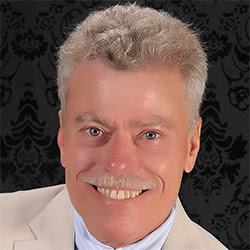 Merlin P. Ohmer, DDS, MAGD
Dr. Ohmer, a native of Thibodaux, LA, graduated from Nicholls State University in 1975 with a bachelor of science degree in chemistry. He then earned a Doctor of Dental Surgery degree in 1979 from Louisiana State University School of Dentistry. After graduation, he spent three years on active duty in the United States Army. After his release from active duty, he practiced in Baton Rouge, LA, and was a member of the Louisiana and Florida National Guard until 1989 when he returned to active duty in the United States Navy Dental Corps as a Lieutenant Commander. He completed a one-year fellowship in oral surgery in 1984 at Naval Dental Center Great Lakes, IL. Dr. Ohmer served his country in the Navy in many assignments worldwide until his military retirement in 2016 as a Captain. Dr. Ohmer owned Dental Doctors of Florida for 6 years until merging his practice with Harbour Dental Care in March of 2022.
He brings 40 years of dental practice experience to St. Augustine and the surrounding area. He has additional training in dental surgical care, including wisdom tooth removal, implant placement, bone grafting, and periodontal care. Dr. Ohmer has also received over 80 hours of additional training in facial injectables, including Botox and Juvéderm. He has earned a Mastership in the Academy of General Dentistry, a recognition earned by fewer than 2% of all General Dentists, and is a member of the American Dental Association, American Academy of Implant Dentistry, and Academy of Laser Dentistry. Dr. Ohmer is also a Fellow in the International College of Dentists, a recognition earned by fewer than 3% of all dentists in the United States. He is a continuous learner, having earned over 3500 hours of continuing education credit.
In addition to practicing dentistry, Dr. Ohmer is currently serving as the Vice President of the Academy of General Dentistry.
He is extremely honored to treat each patient in his practice as family, providing outstanding, compassionate oral health care. In his spare time, Dr. Ohmer enjoys spending his free time outdoors; at the beach, hiking, and playing tennis.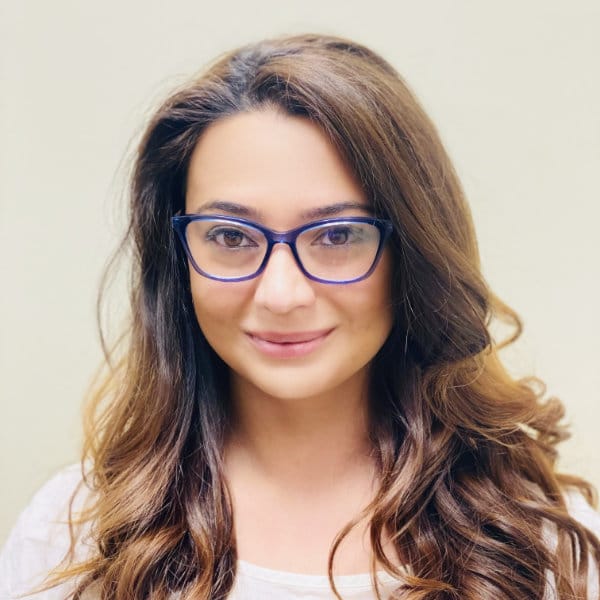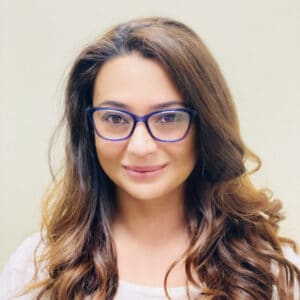 Dr. Varduhi Danielyan, Dr. "D" (as many call her), was born and raised in Armenia. At age of 16, she enrolled in the dental program at the Armenian Medical University. While 16 may seem young, it is customary to begin higher education at the universities very early in Armenia. After graduation, she started a two year general practice residency program at the Armenian Medical University, while working as an associate dentist at the same time. Later, Dr. D was able to move to New York and reunite with her family. She found opportunities to work as a dental assistant and front desk administrator while gaining licensure.
Dr. D then enrolled in the international PASS program at the University of Minnesota School of Dentistry and graduated in 2020. After dental school, she completed a general practice residency program at the Arizona School of Dentistry where she learned complex case management and implant dentistry.
Dr. D became a dentist because it complements her natural ability to care for people. She is passionate about creating personal, long lasting connections with her patients. She treats her patients with compassion, while serving both their emotional and dental needs because the personal connection inspires her!
Dr. D enjoys living in St. Augustine and like exploring outdoors, traveling, cooking, and watching Netflix shows.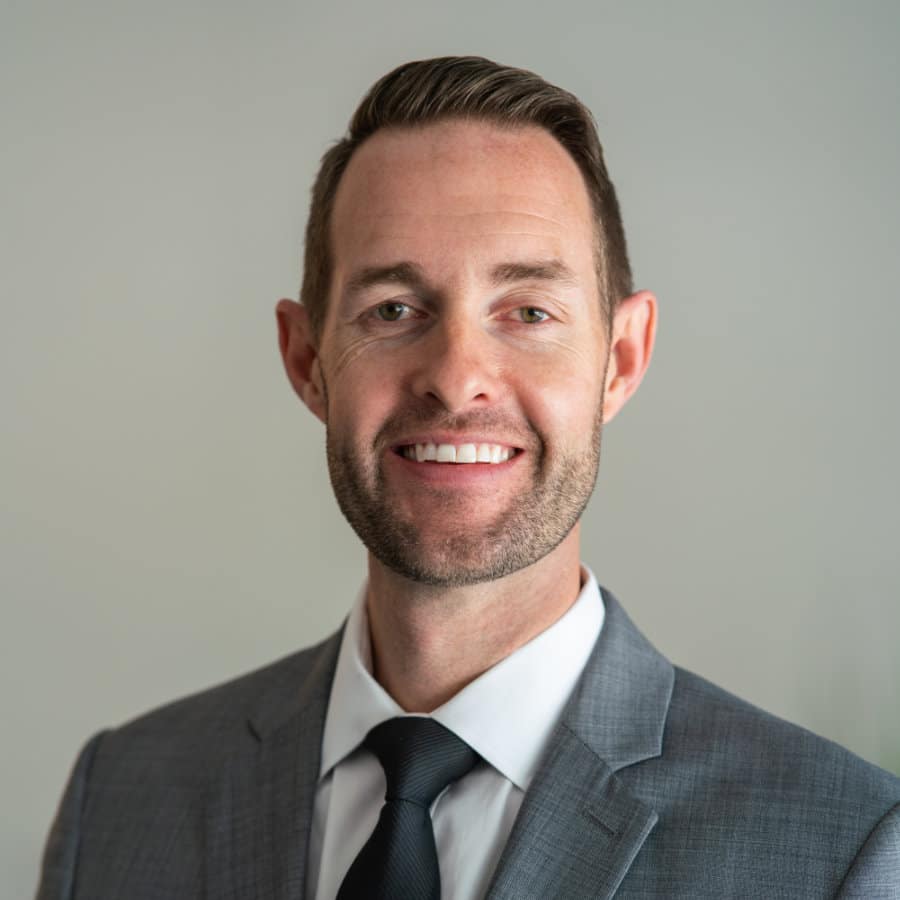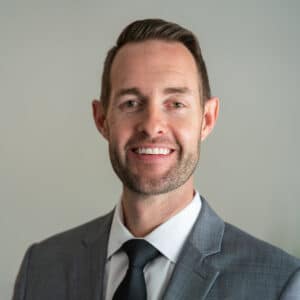 Dr. Kevin Snyder lives life with high energy, passion and purpose! Dr. Snyder loves practicing dentistry and improving the health, function and appearance of his patients. He treats all his patients like family and does his best to create an environment that is welcoming and comfortable.
Dr. Snyder knows that dentistry is not like a massage. The mouth is an uncomfortable location to provide treatment and the dental chair can put people in quite a vulnerable position. Dr. Snyder feels a duty to change patients' perspective on dentistry by ensuring each patient receives plenty of personal attention, compassion, and top quality treatment.
Dr. Snyder believes building trust with patients is one of the most important aspects of dental practice. Dr. Snyder has taken hundreds of hours of continuing education to enhance his skill set. His patients trust him and come to him because he is "their guy" and they can count on him to get it done.
Although Dr. Snyder utilizes specialists for complex treatment, he performs most of his own procedures including oral surgery, endodontics, Invisalign, implantology, and IV conscious sedation. Sedation is amazing for fearful patients or those who have large, complicated treatment plans. It also allows Dr. Snyder to do better dentistry because the patients can finally relax and have a positive experience.
Dr. Snyder's personal priority is his family and he considered himself one lucky guy! Dr. Snyder and his beautiful wife, Jolie, have been dating for over 17 years now and married for 10. She is his rock, support group, inspiration, and best buddy. She is also the amazing mother to their two children, Landon (8) and Riley (6).
Dr. Snyder is looking forward to showing you how Harbour Dental Care can make your dental experience amazing!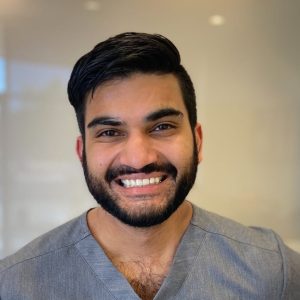 Dr. Antao was born and raised in Indiana. He started his dental career working as a physician assistant student at Butler University in Indianapolis, IN, where he earned his bachelor's degree in health services and his MPAS (Master Physician Assistant). He then became a dental student at Nova Southeastern University in Davie, FL, where he earned his Doctor of Dental Medicine (DMD).
In early 2015, Dr. Antao joined the US Air Force as a Commissioned Officer. In late 2015, he served on Barksdale Air Force Base in Louisiana as a Chief Resident Dentist where he managed a team of 5 dental residents. In 2016, he served on Dover Air Force Base where he took on many different roles such as Triage Team, Infection Control Officer, Air Force Medical Examiner, and Dental Hygiene Liaison for Del Tech Community College.
When Dr. Antao got out of the service in 2019, he moved to Saint Augustine, FL, to work as a General Dentist - in private practice. The scope of his practice includes restorative and cosmetic dentistry, clear aligner orthodontics, botox/fillers, endodontics, periodontics, conscious sedation with oral surgery, and complex prosthodontics.
Dr. Antao has a long history of giving back to his community over the years by being a Career Development Sponsor for the Military, providing medical/dental aid with Medical Missions, and as being a college mentor for children from underprivileged backgrounds.
Dr. Antao takes great pride in performing lasting and beautiful dental work. His patients rave about his engaging demeanor and appreciate his gentle bedside manner. Dr. Antao would love to help you achieve the confident smile you deserve!