High Quality, Family Friendly Dental Services in Northeast Florida
Welcome to
Harbour Dental Care!
Whether you need urgent care for tooth pain, cosmetic care for a damaged tooth, or a routine cleaning, our convenient dental offices in Jacksonville, St. Johns and St. Augustine are ready to help
We believe your relationship with your dentist should be about more than just your teeth — it should be built on comfort, trust and genuine friendship. That's why we've assembled a team of the best dentists in Northeast Florida to offer compassionate, top-rated dental care in the Jacksonville area.


At Harbour Dental Care, we have a proven process when it comes to helping you establish a healthy mouth and a healthy body—our Pathway To Health. We've established this unique process through the culmination of our years of experience, commitment to never stop learning, and passion towards helping our patients feel their very best!
I love Harbour Dental Care!!! Everyone is amazing! Knowledgeable, nice, super accommodating, and efficient! Love recommending their practice to my friends, family, and customers because I know they will be in great care!!

Always a great experience and such a friendly team! I had a crown that broke and I was seen right away and the result was great. I have never had a crown that was made so well. It fit right in perfectly!

The BEST Dentist, BEST Dental Hygienist, BEST dental office staff in the State of Florida!!! They are ALL AWESOME!! Sweet, kind, personable, caring, helpful, generous people you will ever meet!!!!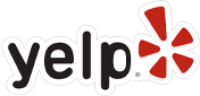 Follow us on social media to stay current on what's happening at Harbour Dental Care!